Have you heard of the ice breaker "Two Truths and a Lie"? It's one of my favorites, and I always use the same three statements--the only problem is, I've blogged about myself enough that my go-to statments, y'all would already know the answer to (face tattoo, anyone?).
Regardless, me and my three friends Alexa, Lo, and Jena are hosting a one-day Two Truths and a Lie link-up! Here's how it goes:
List three statements. Make sure two are true, and one isn't. No feeling anxious for your lie, 'cuz we told you that you're allowed to--but just this once.
Then post our awesome button (found below). Then underneath the button (or as a first comment, if you'd rather do that), tell us which ones are true statements and which one is the lie (feel free to elaborate as much or as little as you feel is warranted). Easy peasy! Make sure to go visit others' blogs and tell them what you thought was the lie! Now, for mine...
1. In elementary school, I once wrote a "novel" about how I was Emmitt Smith's daughter.
2. I once got trapped on a ride on my stomach for 25 minutes in the California Six Flags.
3. I dislocated my middle finger in junior high because a girl swung a baseball bat too close to me, in a non-swinging area.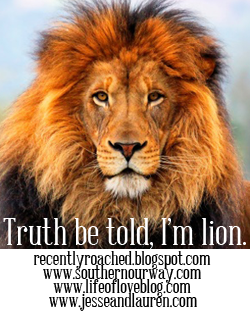 Ready for this?
1) Truth. Clearly he was the only "famous" person I had heard of (that wasn't a performer), and clearly I didn't know he was African American. I can't even tan! Oops.
2) Lie. But I was immediately behind the group in line that got stuck (we were in one large group with my undergrad's football team, so I know the people in the photo...I'm not that creepy!). I logged back onto my old Facebook to try to find this. You're welcome:
3) Truth. It grosses people out when I show them, so I usually don't point it out. It doesn't look bad until I show people that it moves unusually. Ask me if we meet in person.